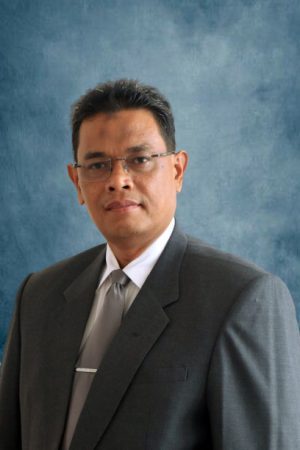 Abdul Rahman, SE., AK., M.Si
Direktur Politeknik Negeri Medan
On behalf of Medan State Polytechnic Academic Community, I welcome you to the official site of Medan State Polytechnic.
Medan State Polytechnic is the only Vocational State University in North Sumatera which is under the auspices of the Ministry of Education and Culture. Medan State Polytechnic is building a new era in the form of campus digitalization that makes it easier for the Academic Community in various ways to increase efficiency and also support the quality of Medan State Polytechnic.
Medan State Polytechnic focuses on developing Vocational Education in North Sumatera, determine the development of the quality of education and learning to support the needs of industry in North Sumatra. This ensures every student gets hands-on experience from industry and other workplaces through excursion studies, and offer complete technology and facilities according to their chosen field so that link and match for the needs of the world of education and the world of work or existing partners or business partners can be met.
Medan State Polytechnic is also committed to producing mutually beneficial forms of cooperation with various parties, both at home and abroad, which is one of the goals in realizing the vision of Medan State Polytechnic as an excellent Vocational College, develop various technology transfers that exploit the inventions and skills of the campus community for the benefit of the general public. This exploitation is a social responsibility of the institution in the active role of social development and the search for ethical values for modern society.
I hope that this website can be a source of information needed and can provide benefits for all parties.